Subscription / Past Issues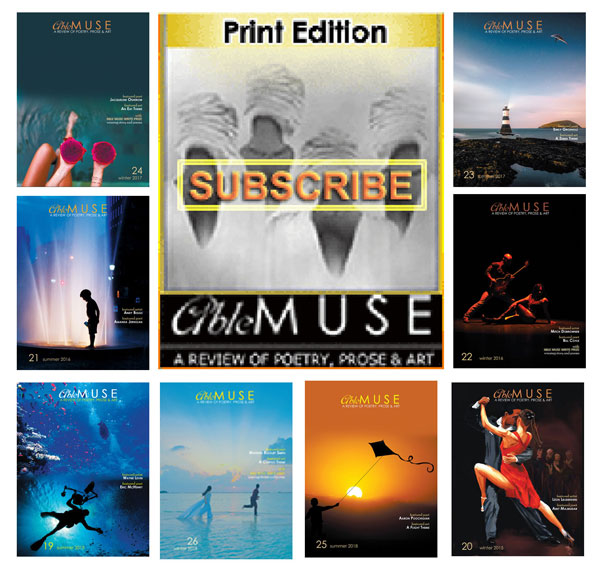 ~ 1 year (1 issue) -- $17.00 (USA) - $19.00 (Outside the USA)
Published by Able Muse Press

NOTE: Starts with next issue release (NOT the current one)

Online previews and excerpts only.
Able Muse Review - Print will bring you an even higher level of accomplished poetry, art, fiction, essays, interviews and book reviews as you've come to expect all these years from the online version.
(For submissions, go here.)
Subscribe now!
SUBSCRIBE TO ABLE MUSE REVIEW (PRINT EDITION)
ISSUES OF ABLE MUSE - A REVIEW OF POETRY, PROSE AND ART (PRINT EDITION)