Three Acclaimed Able Muse Press Authors Read - Free Admission for All
Able Muse Press Authors Reading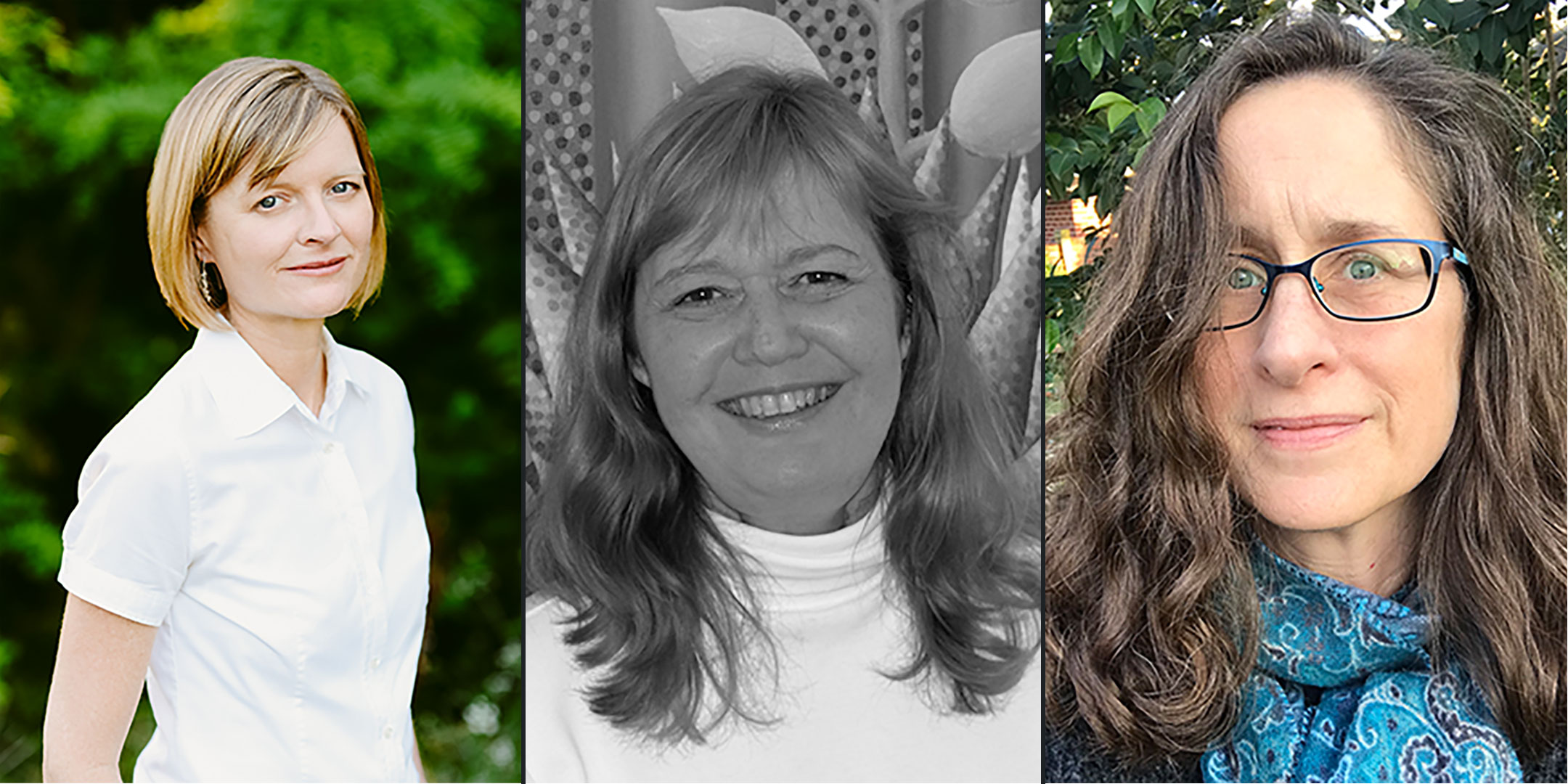 Free Admission for All. Sign-Up Required.
Three Award-Winning Able Muse Press Authors Read - Free Admission for All
Able Muse Press Authors Reading
Date: Wednesday, January 27, 7-8PM EST
Join us for a virtual reading and Q&A with three acclaimed, award-winning Able Muse Press authors--
~ ~ ~
About the Readers:
- Carrie Green: Studies of Familiar Birds: Poems (Able Muse Press, 2020);
- Hailey Leithauser: Saint Worm: Poems (Able Muse Press, 2020);
- Sally Thomas: Motherland: Poems (Able Muse Press, 2019).
Carrie Green earned her MFA at McNeese State University in Lake Charles, Louisiana, and has received grants from the Kentucky Foundation for Women, the Kentucky Arts Council, and the Louisiana Division of the Arts. Her poems have appeared in Beloit Poetry Journal, Poetry Northwest, River Styx, Flyway, Blackbird, Cave Wall, DIAGRAM, and many other journals.
Hailey Leithauser 's debut collection, Swoop, won the Poetry Foundation 's Emily Dickinson First Book Award and the Towson Prize for Literature. Her poems appear in Agni, the Gettysburg Review, Poetry, the Yale Review, and numerous other periodicals, and have been selected three times for The Best American Poetry anthology. She is a recipient of the Discovery/the Nation Prize, the River Styx International Poetry Award, the Elizabeth Matchett Stover Award, and two Individual Artist Grants from the Maryland State Arts Council.
Sally Thomas is the author of two poetry chapbooks, Fallen Water (2015) and Richeldis of Walsingham (2016), both from Finishing Line Press. Over the last two decades, her poetry and fiction have appeared in Dappled Things, First Things, Relief: A Journal of Art and Faith, Southern Poetry Review, the New Yorker, the Rialto, and other journals in the United States and Great Britain.
~ ~ ~
About the Host:
Katie Hartsock: Bed of Impatiens: Poems (Able Muse Press, 2016)
Katie Hartsock was born in Youngstown, Ohio, and has lived in Cincinnati, Ann Arbor, and Chicago. She holds an MFA from the University of Michigan and a PhD in Comparative Literary Studies from Northwestern University. Recipient of the 2015 Page Davidson Clayton Prize for Emerging Poets, she is the author of two poetry chapbooks, Hotels, Motels, and Extended Stays and Veritas Caput. Her poems have appeared in Poetry, Beloit Poetry Journal, Massachusetts Review, Southwest Review, RHINO, Measure, Michigan Quarterly Review, and Midwestern Gothic, among other journals, and in the anthology Down to the Dark River: Poems about the Mississippi River (Louisiana Literature Press, 2015). She is an assistant professor of English at Oakland University (MI).
~ ~ ~