ABLE MUSE BOOK AWARD
2013 Results
(Judged anonymously throughout by the Able Muse Contest Committee and the final judge, X.J. Kennedy) 
Congratulations to the 2013
Able Muse Book Award
She wins the $1000 prize and publication by Able Muse Press, Spring/Summer 2014
. . . READ MORE
---
Although second place is not officially a part of the contest plan or results, Judge X.J. Kennedy singled out a manuscript for this special recognition, and we're pleased to announce it:

SECOND PLACE
for her poetry manuscript
Cup
Scheduled for publication by Able Muse Press, Spring/Summer 2014
. . . READ MORE
FINALISTS
• William Conelly: Uncontested Grounds
• D. R. Goodman: Greed: A Confession
• J.D. Smith: The Killing Tree
• Chelsea Woodard: Vellum
Some of the top placing finalists above, in our anonymous judging process, will also be offered a standard Able Muse Press book contract
 
HONORABLE MENTION
• Lucia Galloway: Dear Earthling
• Elise Hempel: Social Graces
• Richard Meyer: Shooting Stars
• Rob Wright: In the Rooms
Stay tuned for the announcements coming soon for the 2014 Able Muse contests.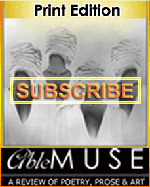 Subscribe now to Able Muse to read the fine work of the winners of our other contests, the 2013 Write Prize for poetry and fiction, in the forthcoming Winter 2013 issue.
---
2012 Able Muse Book Award WINNER
Frank Osen (selected by Mary Jo Salter)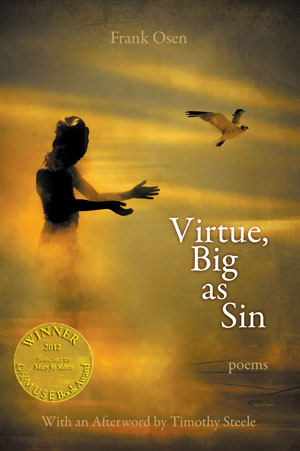 Virtue, Big as Sin - poems by Frank Osen
(with an Afterword by Timothy Steele)
 . . . read more | Order your copy now!
• (2012 Winner Announcement here)
• (2011 Winner Announcement here)